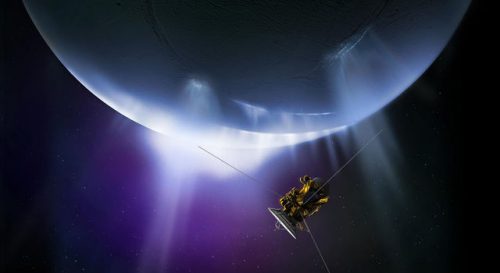 Expert Computer Science GCSE Tutor for OCR, AQA, Cambridge and Edexcel
Prepare your child for success with an expert GCSE Computer Science tutor for one-to-one or small group tuition, online or in person!
Testimonials for Computer Science GCSE tutoring with Compucademy
Robin has been teaching my daughter, aged 14, computing skills for a year now on a 1-2-1 basis. The difference is incredible. She is far more confident as a result and is finding her work at school much more accessible, this is directly due to Robins' specialist input.

Rather than merely focusing on GCSE outcomes he is able to engender an interest in the subject, through clever and individualised techniques that both promote curiosity and problem solving. As a result the GCSE will be a doodle.

I would recommend Robin, without any reservation, to anyone looking for additional support in this area. – Dr Colin Doctor, November 2019
My daughter Ela (Year 10, aged 14) has been attending weekly tuition sessions by Robin Andrews since October 2019. She was struggling especially with the coding aspects of her GCSE computer science course. In about two months, with Robin's help, she has improved immensely and gradually became one of the best performers in her year group at DHSG. Coding skills are such an important part of any future profession. I am very happy that my daughter not only performs well at school but with Robin's encouragement, she also developed a genuine interest in the subject. I am also quite pleased that they have been doing almost all of Ela's sessions online. This helps me considerably from a logistical point of view but doesn't affect the efficiency of the lesson. I would recommend Robin Andrews for anyone who needs help with the Computer Science GCSE course. – Ayse, March 2020
We highly recommend Mr Andrews to any parent looking for a professional and experienced tutor. He is patient and very knowledgeable. My son thoroughly enjoys his lessons and his understanding of Computer Science has greatly improved. Thank you so much. – Thynn, March 2020
I am a fully qualified GCSE Computer Science tutor who is passionate about helping my students to achieve their potential. My teaching style is clear and friendly with a highly personalized approach, and I have a great track record of helping students to dramatically improve their confidence, enjoyment and attainment in Computer Science.
My current rate is £50/hour for online GCSE Computer Science tuition.
GCSE Computer Science is one of those subjects, like Maths, where it's easy to fall behind and never catch up if a student is not given the input they need at every step of their learning journey. While of course children should make every effort to think for themselves and use the input that they are given to the maximum advantage, it's no easy task to keep up in a large class and sometimes the instructions and explanations given by the teacher end up sounding like mumbo-jumbo even to the most able children.
This is why a private tutor can be so incredibly valuable. It gives students the chance to really understand what is being taught and so to achieve their full potential. Whether you are looking for an online GCSE Computer Science tutor or a home tutor for GCSE Computer Science, I have the expertise and experience to help your child succeed.
Computer Science GCSE Tutoring Additional Testimonials
Robin tutors my son in GCSE Computer Science. My son has found him approachable, friendly and knowledgeable. He has really helped my son improve in programming and computer science. Highly recommended. – Debbie Burrows, July 2019
Tom is really finding the help from Robin beneficial with the run up to the Computer Science GCSE. – Christopher, May 2019
DISCLAIMER: Programming is fun! Really! IF you have the kind of mind that enjoys solving puzzles, inventing creative solutions to problems and thinking about logic. If this doesn't describe your child, then Computer Science might not be the best option for them.
We have many articles to support you child with learning Computer Science GCSE on our blog.