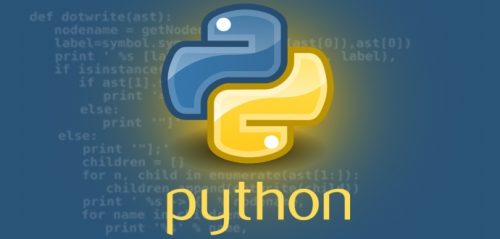 Learn Python Programming with an Expert Tutor
With the ever-increasing demand for Python programming skills, why not give yourself the best chances of success by having personal tuition? If you want expert Python tuition delivered in a super-clear and friendly way at your own pace, you have come to the right place.
Having lessons with Robin was very valuable. I hadn't made up my mind about whether to pursue Computer Science as a career, but Robin's inspiring teaching helped me to decide. – Chaozy Zhu
Python lessons available online or in-person.

Book a free 1/2 hour lesson worth £25 now
I am a fully qualified UK Computer Science teacher with over 15 years' experience. I also teach Python for purposes outside the Computer Science GCSE and A Level curricula. I have recently been recruited as a Python author for LinkedIn Learning. My approach emphasizes practical experience with programming exercises and mini-projects, and a fun, engaging approach while still paying attention to detail and rigour.
Python is a hugely important programming language and is set to become even more so over the next few years. Its use at Google, including on YouTube, is evidence of the high regard in which it is held in the tech industry.
There are good reasons for this.
It's free and open-source
It's cross platform
There are tons of excellent resources available for learning it
It's syntax is relatively simple and it often reads like English
There are modules that enable quick access to powerful functionality such as graph plotting, graphics and GUI building
You don't need to know OOP to write "Hello world!"
Python as an educational tool
In the UK, over 90% of schools offering Computer Science GCSE use Python as the main programming language for students. Although there are some who have objections to this choice, there are some very good reasons for it. For more info on that, see The plus, minus and interesting of Python for Computer Science GCSE and A Level. In my own experience Python is an excellent choice and I find that students can make rapid progress while staying highly motivated due the the relative simplicity of Python's syntax and all the packages and tools available with a simple import statement.
If you are teaching or intend to teach GCSE or A Level Computer Science, Python is a great choice, and having private lessons is a great way to make sure your skills are up to par, giving you the confidence to deliver, and your students the best learning experience possible.
Other uses of Python
Two other big areas in which Python has become hugely popular are:
Web apps built using platforms such as Django and Flask
Data Science applications covering a vast range of areas. Indeed here, Python has become the de facto standard.
Additional testimonials
Robin has been teaching my daughter, aged 14, computing skills for a year now on a 1-2-1 basis. The difference is incredible. She is far more confident as a result and is finding her work at school much more accessible, this is directly due to Robins' specialist input.

Rather than merely focusing on GCSE outcomes he is able to engender an interest in the subject, through clever and individualised techniques that both promote curiosity and problem solving. As a result the GCSE will be a doodle.

I would recommend Robin, without any reservation, to anyone looking for additional support in this area. – Dr Colin Doctor

Robin tutors my son in GCSE Computer Science. My son has found him approachable, friendly and knowledgeable. He has really helped my son improve in programming and computer science. Highly recommended. – Debbie Burrows

Tom is really finding the help from Robin beneficial with the run up to the Computer Science GCSE. – Christopher
Computer Science GCSE and A Level Tuition
Also available:
To find out more or to have an informal chat about your Python learning needs, please don't hesitate to get in touch using the details below or on our contact page.
Robin Andrews Compucademy info@compucademy.co.uk 07717252766
​